Top Tips Countdown: 6 Important Things To Do Before Boarding Your Dog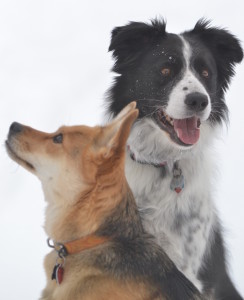 There are a number of reasons why people board their dogs. No matter how long the boarding requirement , consider these 6 key tips before booking your dog at a kennel. Following these tips is guaranteed to save you time and stress. Most importantly, they will ensure your dog has a great time away from home.
6.    Assess your dog's needs.
Finding a kennel that best suits your dog is an important step to guarantee any time spent there is free from stress. Each dog has different requirements. Finding a kennel that tailors to your dog's individual needs will make their stay more enjoyable.
5.    Gather vaccination records and other relevant veterinary information.
Most canine boarding facilities want to know that the dog(s) staying with them are up to date on vaccinations. Reputable boarding facilities will require proof of the core vaccinations and rabies. Additional vaccinations or tests may be required but differ largely from one kennel to the other. It's important to ask the kennel you will be using for a list of required vaccinations well in advance. To avoid last minute scrambling, it is best to contact your veterinarian before you book your dog's stay so that you may obtain all necessary documents.
4.    Have plenty of supplies.
Things like food, medications (if required), and anything else essential to your dog's daily lifestyle, should be provided to the boarding facility for the duration of the dog's stay. It is generally a good idea to send along a little extra in case your pick-up time is delayed.
3.    Have a back-up plan.
Life can be unpredictable. Having a back-up plan in case there are delays will help reduce the stress of last minute changes. Speak to the kennel, a friend, neighbor, or family member to arrange for the care or transportation of the dog in the event you are delayed.
2.    Get an estimate.
Be sure to ask about what the dog will receive during their stay. Often times, things like walks, administering medications, and playtime are available for additional fees. Eliminate last minute billing surprises by asking for an estimate based on your dog's boarding needs.
1.    Check out the facility.
Don't be afraid to ask questions. Be sure to check out where the dog will be staying, walked, and where any scheduled group or solo play will take place. Keep in mind, it may be a red flag if the facility does not want you to see certain areas, especially the areas which hold the dogs. It is important that a kennel has an open door policy which allows you, the owner, to make an informed decision regarding the kennel's suitability.
Keshet Kennels/Rescue's open door policy not only applies to our facility, but also reflects the fact that we welcome dogs of all breeds, ages and sizes. We believe that dogs benefit from the space and activities our facilities provide. However, change can be stressful for many dogs, especially those that have never been kenneled before.  In addition to the list above, we at Keshet, have some suggestions that can serve as a great introduction to the sights and sounds of our facilities.
Some of these options are:
Schedule a full or half-day daycare session
Book one or more facilities rental sessions in any number of our indoor or outdoor areas
Book a tour of the facilities and bring your dog
We encourage anyone interested in booking their dog's stay with us to check out our website at www.keshetkennels.com. Those interested can also follow the same link to schedule a pre-boarding tour of our facilities. For a complete breakdown of our boarding package and prices, please visit our boarding services page.