Happy Tails: Zena Finds Her Forever Home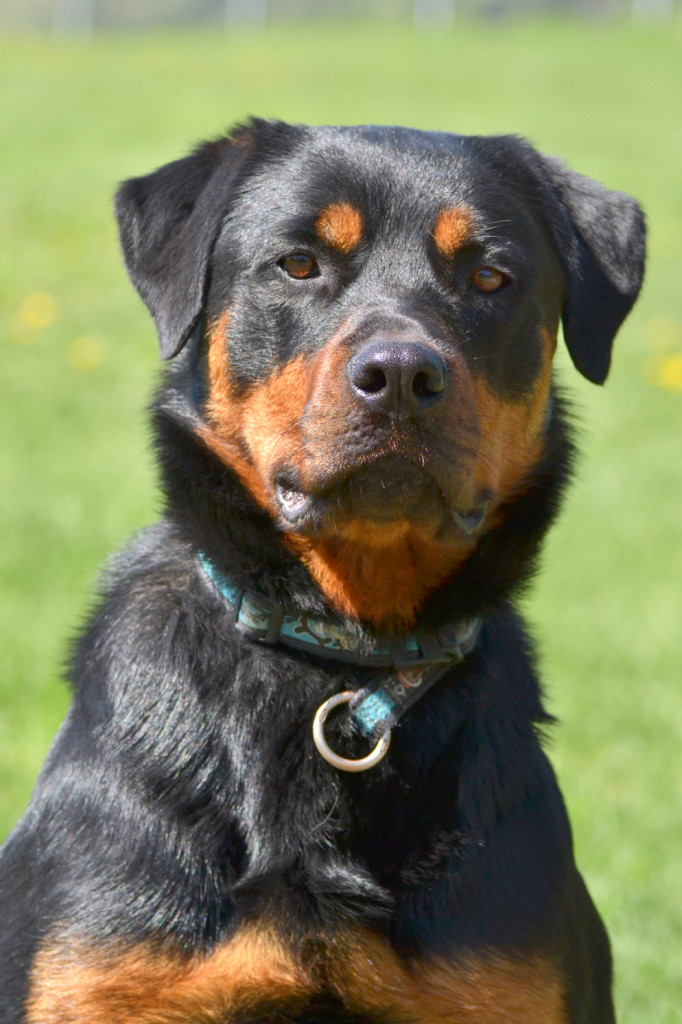 Zena was officially welcomed into the home of new owners, Terry and Nancy, on December 1, 2014.
Zena came into the care of Keshet Kennels/Rescue on June 29, 2013. She had caught the attention of a volunteer with another local rescue organization that was visiting the Gatineau SPCA on a mission to remove death row dogs. Good thing because Zena's time was running out and if something was to be done, it needed to happen soon. We got the call and knew right away that she would be a great addition to Keshet. The very morning of the date in which she was meant to be euthanized, final arrangements were made and she arrived at our facilities. What a handful she was! We implemented a training regime right away and this clever girl caught on very quickly.
Named after the warrior princess, Zena lives up to her namesake every day. Her strength, stamina, and determination are most admirable. Her quintessential Rotti smile brightened even the earliest of mornings and her larger-than-life personality kept us amused throughout the day. Her big presence will be missed but we know that Terry and Nancy will enjoy their time with Zena as much as we have. We wish them all the best in their new life together.